Adventure Park PANDA, Irpen, 2015

Children rope park "Lazalka" + Children rope park "Young climber" + High rope course in the trees
Not only in Bucza but now in Irpen!
At last, the city Irpen got its own ropes course! Adventure Park "PANDA".
In the city park of Victory, we have built a unique rope park on three lines: "Childish", "Junior" and "Extrim". The rise to the line "Jounir" we have done on a climbing wall, we mounted two trolleys «Zip line» and gave the city a social project, rope park for toddlers LAZALKA.
We hope that the rope park PANDA in town of Irpen will long please his small and adult citizens.
Four lines of rope runs and 34 rope contest
The total length of the routes – 300 m
Children trolley «Zip Line» – 40 m
High trolley «Zip Line» – 55 m
Execution of the "Rainbow" – the original design and bright contests
continuous system of climbing safety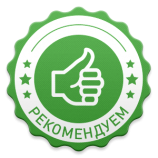 for urban parks, amusements and theme parks