Rope park for suburban tavern, Kiev, 2015

At 30 kilometers from Kyiv on the road of Obukhov a cozy rustic tavern "Love and Hunger" is located.
For visitors of the tavern we have built a children's rope track for kids and a real rope course in the trees for schoolchildren.
Rest in suburban taverns and clubs is getting active now! More and more visitors want to enjoy not only good food and a comfortable hotel!
For guests an active leisure with a family and kids in the rope course became very important and interesting!
Two lines of rope runs and 22 rope contest
The height of the rope line – 0.3 m and 4 m
The total length of the routes – 111 m
High trolley Zip line – 25 m
Execution of the "Rainbow" and "Pine" – the original design and bright contests
System of climbing safety mechanism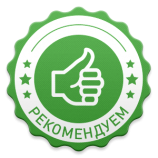 for country clubs and hotels