Adventure Park Truhanov Island, Kiev, 2015
In the center of Kiev, on Trukhanov Island, near the pedestrian bridge we built a wonderful adventure park.
Bright and unusual children's line of rope competitions, a high ropes course with a line of continuous climbing safety, children's and high trolley pleased citizens of Kiev with the opening to the City Day.
The project was implemented with the support of sports club YOUNG COUNTRY and the KSCA.
Two lines of rope runs and 20 rope competitions
The total length of the routes – 200 m
Children's trolley «Zip Line» – 40 m
High trolley «Zip Line» – 50 m
Execution of the "Rainbow" – the original design and bright contests
continuous system of climbing safety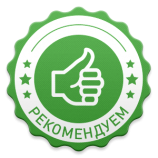 For urban parks, children's entertainment centers, TEC