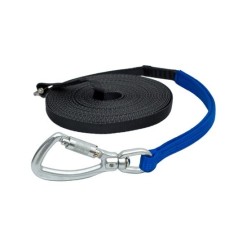 TRUBLUE REPLACEMENT WEBBING
Product ID: 2190
Delivery
Delivery is carried out by the transport service DHL. Worldwide delivery in 220 countries. Shipping is paid separately.
Warranty & Certification(s)
All products have international certificates and a warranty card from the manufacturer.
The TRUBLUE Auto Belay is fitted with a webbing that can be replaced in the field by the owner using the Replacement Webbing. Worn or damaged webbing should be replaced immediately. Damage includes, but is not limited to, excess wear, fluffing, sun bleaching, cuts, knicks, loose stitching, or burns.
Replacement webbing comes with a steel carabiner and is available in two lengths:
41 ft (12.5 m) – Blue webbing
24.6 ft (7.5 m) – Red webbing
Note: Not for use with the TRUBLUE XL.