Company Profile
More than 5 years of experience
More than 55 successful projects
European quality standards EN 15567: 2015
Qualified top
specialists
---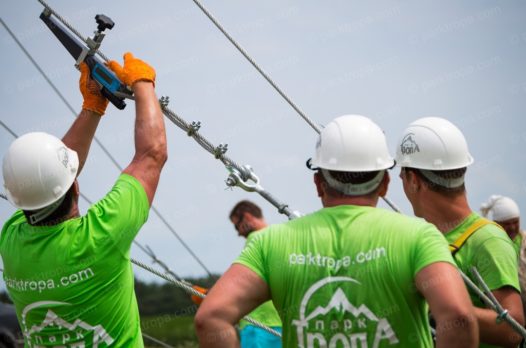 A Discount on the purchase of Zipline 15% until 05/01/19.
Give us a call +38 067 560-05-75
Development of the company ADVENTURE PARKS TRAIL LLC
In the period from 2011 to 2013 the company has built and maintains six Adventure parks and two climbing walls.
 For 2014 the company is implementing nine successful projects and the total number of built Adventure parks as high as 15!
2015 we finished with a good result, seven successful projects and a total of 22 constructed Adventure Parks!
---
---
ADVENTURE PARKS TRAIL LLC: Five reasons to work with us
Training of staff at the opening
Implementation of the full work cycle
Official conclusion of the contract
Full package of documents for park opening
Individual approach
to the client
---
Development of the company ADVENTURE PARKS TRAIL LLC
In the same year we have implemented the new European standard in the industry EN 15567: 2015 "Sports and recreational facilities – Rope parks. Construction, inspection, maintenance, security"
In 2016, the number of projects implemented for the year has reached 10 and in total we have gathered 32 Adventure Parks in our portfolio, becoming the leaders of the Ukrainian market in the segment of sport attractions.
In the autumn of 2016, our company's specialists were trained and training in Austria for the construction and international safety standards of ANSI, NFPA, UIAA on the longest Zipline attraction in Europe.
company's news
24 Dec 2018
0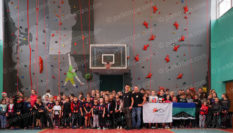 In the Donetsk region appeared sport climbing with professional climbing routes on the speed…
16 Dec 2018
0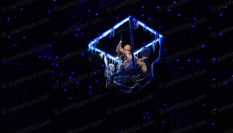 "WINTERRA. The legend of the fairyland" - new winter show channel STB from the creators «Guards…
30 Sep 2018
0
Children's play rope playgrounds— this is a new trend of the original and interesting playground…