About company «Adventure parks «TROPA»
More than 10 years of experience
More than 40 successful projects
European quality standards EN 15567: 2015
Qualified top
specialists
---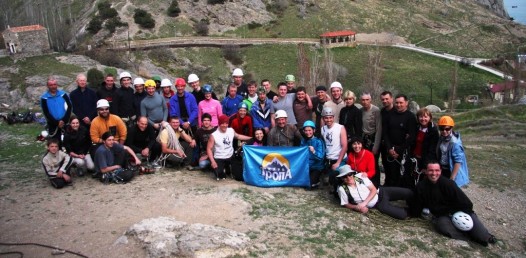 The history of the private company «Adventure parks «TROPA»
Private enterprise "TROPA" was founded in 2005 by professional climbers, a tourist license and 9 years of experience in the organization of extreme sports in all mountain areas of the world. Company Website tropa.dp.ua registered and successfully works since 2000. Has years of experience in the organization of extreme sports.
The company has the necessary rescue base, a qualified instructor staff, able to provide security in the ascent to the top of more than 7000 m, as well as the managerial team, well owning the necessary information for the organization of travel. Private enterprise "TROPA" has years of experience in the organization of extreme sports.
PE "TROPA" is a member of the Dnipropetrovsk regional Mountaineering and Climbing Federation. Every year, PE "TROPA" on the highest point of the planet rises about 200 people from Ukraine, Russia, CIS and foreign countries.
---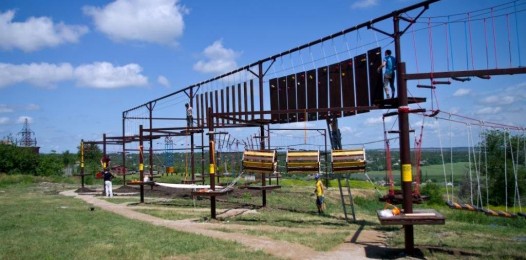 The new business direction
In 2010, the company's management decides to set up a new business – direction:
Design, construction, installation and maintenance of rope Adventure Parks.
The new company was opened – «Adventure parks «TROPA» LLC. Using a unique mountaineering experience, the company's specialists develop new standards for fastening ropes courses, applying the basic components that are used only in mountaineering.
Thus, the beautiful and aesthetic Adventure Parks come to the market. Instead of "iron and ropes", they use reliable climbing components and high-quality strength ropes that can withstand the load of several tons.
---
---
«Adventure parks «TROPA» LLC: Five reasons to work with us
Training of staff at the opening
Implementation of the full work cycle
Official conclusion of the contract
Full package of documents for park opening
Individual approach
to the client
---
Development of the company «Adventure parks «TROPA»
In the period from 2011 to 2013 the company has built and maintains six Adventure parks and two climbing walls.
 For 2014 the company is implementing nine successful projects and the total number of built Adventure parks as high as 15!
2015 we finished with a good result, seven successful projects and a total of 22 constructed Adventure Parks!
In the same year we have implemented the new European standard in the industry EN 15567: 2015 "Sports and recreational facilities – Rope parks. Construction, inspection, maintenance, security"
In 2016, the number of projects implemented for the year has reached 10 and in total we have gathered 32 Adventure Parks in our portfolio, becoming the leaders of the Ukrainian market in the segment of sport attractions.
In the autumn of 2016, our company's specialists were trained and training in Austria for the construction and international safety standards of ANSI, NFPA, UIAA on the longest Zipline attraction in Europe.
company's news
18 Sep 2018
0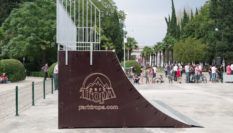 The first skate park built by Olympic standards has opened in Georgia! Kutaisi opened the…
10 Jul 2018
0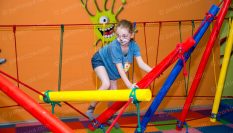 Well, hello, the European Union! We`ve built our first Adventure Park in Poland for a…
2 Feb 2018
0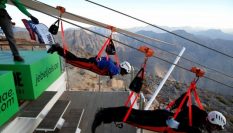 The trolley was in the Guinness Book of Records. January 31, 2018 in the United…