Company Profile
More than 8 years of experience
More than 100 successful projects
European quality standards EN 15567: 2015
Qualified top
specialists
---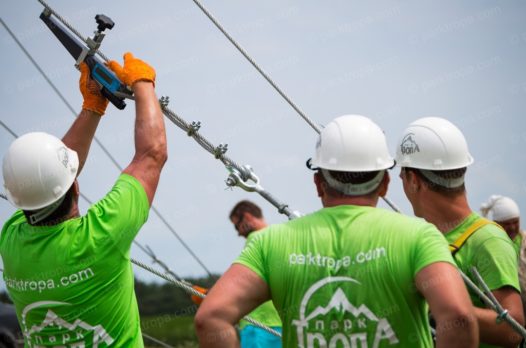 Do you ever want to get to the professionals, then you're on the right site!
We are the Ukrainian building company Adventure Parks TRAIL №1 in creating unique parks and rides!
Ukrainian market leader in the field of sports and extreme rides, which confirmed by is 100 successfully implemented projects and access to the market of Eastern Europe and the CIS countries.
We are professionals in design, manufacturing and installation of rides and parks.
We have a construction license and extensive experience in the business.
---
---
Building company ADVENTURE PARKS TRAIL LLC: Five reasons to work with us
Training of staff at the opening
Implementation of the full work cycle
Official conclusion of the contract
Full package of documents for park opening
Individual approach
to the client
---
And we are not going to stop here. Always moving forward …
We will carefully listen to the essence of your task.
We will develop a design project so that you can see how it will be in reality.
Based on what we have heard, we will have offer several solutions to your problem.
By the way, working with non-standard projects is a usual situation for us.
Next, we will provide you with information on terms and cost.
You will get the possibility of full warranty and post-warranty service.
Our approach to customers and their orders is:
RESPONSIBILITY – we always take into account all the wishes of customers and implement them in the form of ready-made solutions. In the end, you get exactly what you want.
PRECISION – we pay due attention to detail so that as a result, the work looks ideal and perfect. To improve the quality of work and attention to detail in each area of work, we practice double control.
INDIVIDUALITY – we categorically reject the template approach and practice only individual solutions for each client. Simply put, each of our projects is 100% unique.
PUNCTUALITY – terms that are negotiated with customers are met with impeccable accuracy.
Would you like to own a wonderful and uniquely colorful park? Cooperate with us! We hope you could see some mature ideas for yourself in this article. If you have any additional questions, call. +38 067 560-05-75 or use any other convenient way to contact us.
Adventure Parks TRAIL LCC – Оfficial Head Rush Distributor and Builder in Europe

Newsline
16 Feb 2022
0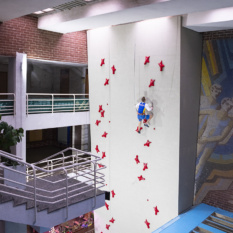 By order of the Mountaineering and Climbing Federation of Ukraine Our company has built in…
6 Jun 2021
0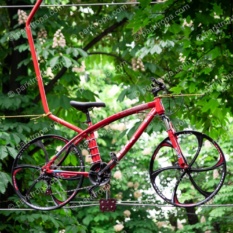 A unique two-level rope park opened in the city park in Dobropillya. Park visitors can…
10 Sep 2020
0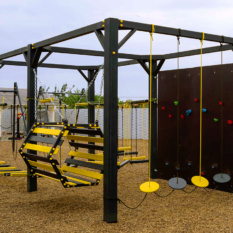 Playground with elements of a rope park for a private Montessori school. Dnepropetrovsk region.…