0
30 Jun 2019
Military Intelligence Obstacle Lane
The longest in Ukraine (2019) obstacle course. Yavorivskiy military training ground.
Manufactured by order of the National Academy of Land Forces named after Hetman Petro Sagaidachny.
According to foreign instructors, the obstacle course of military intelligence units is one of the longest and most difficult in Eastern and Central Europe. @mil.in.ua
The obstacle course includes 26 different obstacles, which begin with a simulated "assault-style" landing from a helicopter.
Length – 1,000 m
26 obstacles of varying difficulty.
Standard time of overcoming – 26 minutes.
Psychophysical stability training
Overcoming obstacles in difficult terrain.
Training of special forces staff of military reconnaissance units
We're very pleased with the successful completion of the project and thank everyone who helped us in its implementation.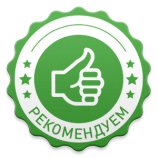 for military units