Children's game rope complex for country residence "Forest "

Children's play rope playgrounds— this is a new trend of the original and interesting playground for children of any age.
Game elements are installed on metal supports. Cable barriers are located between the supports. Each obstacle forms its own zone of a small gaming complex.
For the clients of the country residence " Forest ", we manufactured and installed this new modern children's play complex to the delight of the children and their parents.
Execution:
Metal supports
Reinforced rope in nylon braid
Reliable cross connectors
Original design
Certified Materials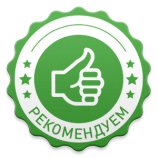 for country complexes, camp sites, urban playgrounds