Rope Park for 5 hotels "Three blue and donka", Shodniсa Carpathians, 2018
Our project portfolio has been supplemented with a new format of children's rope park for the hotel complex "Three Sini ta Donka" ***** in Skhidnytsia, the Carpathians, Ukraine.
This format is very convenient for hotels. Safety net allows the child to safely pass all competitions, protecting him from falls and bumps.
And for the Customer there is no need to buy personal safety equipment and keep an instructor in staff!
Bright, beautiful design and original performance favorably distinguish our rope park against the background of a large number of children's rides and a large water park of the hotel complex.
Children of all ages enjoy active activities in our rope park, and it should be noted that they like it very much! After all, the concentration of most children and parents is here!
Children's rope park LAZALKA
Performance "Rainbow" – original design and bright contests
Safety net
17 rope courses
13 rope courses with safety net
3 children ziplines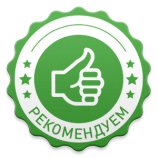 для  отелей и гостиниц, детских центров, школ,детских садов, загородных центров,коттеджных поселков