0
1 Jun 2019
Climbing wall and Zipline for children's camp.
Tower of Adventure: Climbing tower, Zipline and a jump from 11 meters!
We built an interesting and bright project for a children's camp. A full-fledged Tower of Adventures, with three extreme attractions at once:
Climbing wall with automatic insurance TRUBLUE.
Trolley descent ZIPLINE from the roof of a building.
QUICKFLIGHT jump from a climbing wall 11 m high.
The result is a very technological attraction with low maintenance and operating costs.
Thanks to all involved in the project (designers, builders, installers), especially the customer for the bold and interesting ideas he brings to life!
All the children of the camp loved the attraction. Flying on the Zipline became a coveted reward for winning prizes in camp competitions between the squads. And passes for next season are already selling out, so …. hurry up!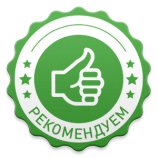 for children's camps, parks, countryside complexes
[scroller type="category" id="19″ limit="20″ thumb="thumbnail"