0
22 Aug 2019
Treehouse with a children's slide and swings

A tree house for a private home
?We built a fabulous treehouse for a wonderful family with 4 kids ????
The house feels like it came out of a Lord of the Rings fairy tale .
Frodo's Nora House takes you to the magical country?♀️, where hobbits, elves, dwarves and people together solve problems and live in peace-agreement, where kind and brave Frodo Baggins together with his friends are ready to save their native land and the whole world from evil.
 wooden house with furniture, electrical wiring, windows and doors;
 wooden observation deck with a rope ladder;
 children's climbing wall with hooks;
swing "nest";
swing seat
gymnastic rings;
wooden ladder.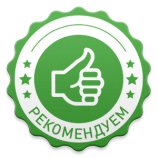 For children's camps, private homes, country complexes, cottage communities