0
19 Dec 2015
Celebration at St. Nicholas! Opening of children's entertainment center SKY UP in Rivne.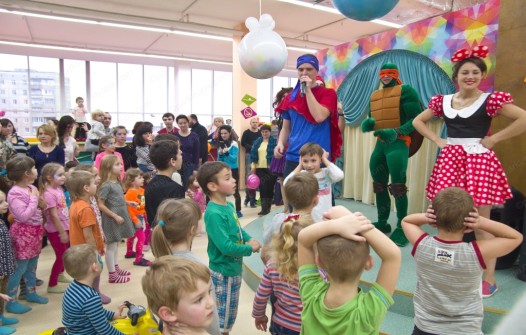 Unique children's entertainment center SKY UP, area of 3000 m2, opened its doors to the young visitors! For children, the center is equipped with a variety of attractions: slides, mazes, rope park, a games room and the largest trampoline in the city.
Our company has performed for CEC SKY UP assembly of children rope park on artificial supports.
On the opening day the rope course was one of the most popular attractions for children and gathered real sell-out!
Children put on climbing outfit with pleasure and successfully overcame all the rope obstacles before the eyes the excited parents!
Tears of joy and pride for their children, sincere emotions, feelings and smiles filled the faces.
Helping at the opening, we have seen a sea of ​​happy faces. At the first day of our work we met in our ropes course about 1,000 children.
We are very happy that we were able to participate in this great celebration and to give young residents of Rivne and their parents such an unforgettable experience!
We wish you every success and happiness in the coming New Year!