From suburban residence Park Hotel KIDEV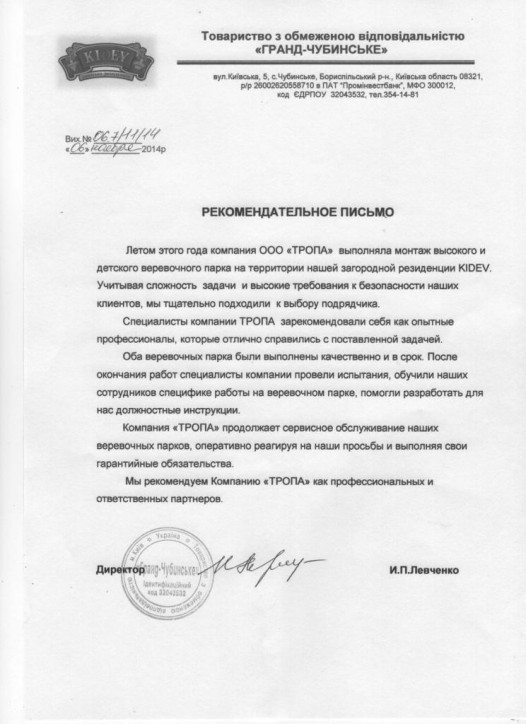 KIDEV
COUNTRY RESIDENCE
LETTER OF RECOMMENDATION
This summer the company ADVENTURE PARKS TRAIL LLC performed installation High and children's rope park on the territory of our country residence KIDEV. Considering the complexity of the task and the high security requirements of our customers, we have carefully suited to the choice of contractor.
The company's specialists have established themselves as experienced professionals, who have coped with the task.
Both rope park were carried out and in time. After completion of work, the company's specialists have tested, trained our employees work in the ropes course. Company ADVENTURE PARKS TRAIL LLC continued servicing of our rope parks, responding quickly to our requests and fulfilling its warranty obligations.
We recommend the company ADVENTURE PARKS TRAIL LLC as a professional and responsible partners.
Director                                                                                             I.M.Levchenko