From the children's entertainment center SKY UP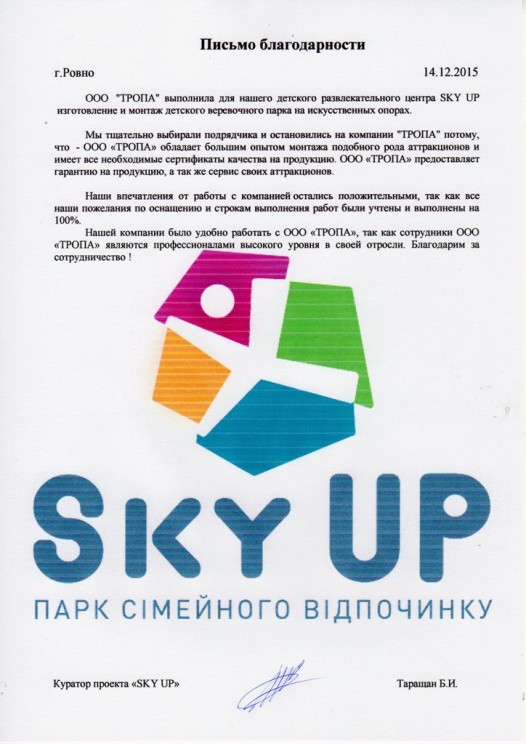 SKY UP
family entertainment park
THANKFUL lETTER
Rivne city
Company ADVENTURE PARKS TRAIL LLC performed for our children's entertainment center SKY UP, fabrication and installation of Rope Park on artificial supports.
We have carefully selected the contractor and stopped at the ADVENTURE PARKS TRAIL LLC of the company because the company has extensive experience in the installation of such attractions and has all necessary certificates for products. Company ADVENTURE PARKS TRAIL LLC provides a guarantee for the products and services of its attractions.
Our experience of working with the company remained positive, as all our needs were taken into account and made 100%.
Our company was easy to work with ADVENTURE PARKS TRAIL LLC, since its employees are high-level professionals.
Thank you for your cooperation!
Curator of the project «SKY UP»                                                   Tarashhan B.I.