PANDA ADVENTURE PARK, phase 2, Irpin, 2016

Rope Park "Panda" in Irpin got two new tracks.
It is possible to increase the capacity of rope park up to 380 people per hour (!) For its growing popularity.
The new route rope park "Children 2" will delight children of 4 years.
Fans of extreme sports can enjoy a completely new and unique competitions to pass on the track "Junior 2".
Rope Park "Panda" in Irpen was one of the biggest in Ukraine.
"Children 2" – the track rope park at 9 competitions, culminating in the trolley.
The track rope park "Junior 2" 9 contests and troll at a height of 6 m.
The total length of additional routes – 118 m
Total rope routes – 5 trails, 44 competition, 2 trolley!
The total length of competitions – 283 m, trolleys – 92 m, capacity – 380 parts / hour!
Execution of "Rainbow" – the original design and bright competitions.
System of continuous climbing protection and protection through the carabiner.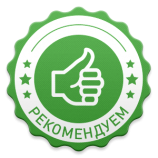 urban parks, country parks, children's camps