Rope park for children's camp Slavutich, Kiev, 2016
For the children's health center near Kiev Slavutich we are pleased to have built a new high ropes course:
Children route on 5 competitions located at a height of 30 cm from the ground level does not require additional protection for the passage, suitable for children from 3 years.
The route "Junior" for 8 competitions is located at a height of 4 m, suitable for adults and children from 8 years and completed the descent at the ZipLine.
The route "Extreme" 7 competitions for these athletes from 10  years, completed the descent at the ZipLine.
The total route length – 137 m.
Execution of "Pine-Rosewood" – the original design and bright competitions.
System climbing protection through carabiners.
Rope park from company ADVENTERU PARKS TRAIL LLC for children's camp "Slavutich" will rest and unforgettable impression of the children! Congratulations to the guys with the new rope park and a fun-filled and joyous changes!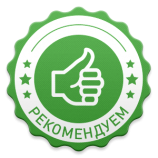 for children's camps, sports and recreation centers, children's holiday camps and country hotels.