Rope park for Voevodyno resort, Transcarpathia, 2016
For amazingly beautiful Transcarpathian resort Voevodyno we built high ropes course for children and adults.
In the forest above the river snug fit rope park on two lines.
The first line of Level Beginner located at a height of 5 meters above ground level
Ongoing extreme line of Advanced Level, which gradually climbs and ends at 100 meter descent Troll Zip line.
To practice their physical endurance and be able to taste the adrenaline every active vacationer guest Voevodyno.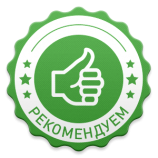 for VIP-class resorts, country hotels, resorts and hotels.