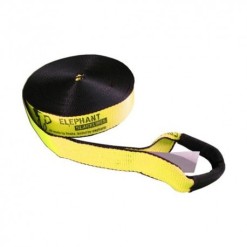 Addict Elephant Flash Line Neon Yellow 25 м
Product ID: 2065
| | |
| --- | --- |
| total length |  25m |
| width |  50mm |
| tensioning element | 50mm long arm ratchet |
| weight | approx. 3,8kg |
Delivery
Delivery is carried out by the transport service DHL. Worldwide delivery in 220 countries. Shipping is paid separately.
Warranty & Certification(s)
All products have international certificates and a warranty card from the manufacturer.
The girth hitch system "addict" is aimed at advanced slackliners, who want to set up longer jump lines of up to 25 m (80 ft) in length – the included long lever ratchet can handle anything. Available in the trendy colours pink and neon-yellow, no one will steal your show! In addition, the flashy colour and the contrast-enhancing print provide you with an ideal reference point when landing jumps.
As for all our flash'line products, your addict can be designed with your individual print.
| | |
| --- | --- |
| total length | 25m |
| width | 50m |
| material | Polyester |
| strength |  45kN (~4.500kg) |
| stretch | 2% at 7kN (~700kg) |
| colour | neon-yellow |
| fixing system | girth hitch |