Children's rope park MALYUTYANKA, Kiev 2014

More and more parents want to give their children a ropes course!
To the delight of the owners and the kids, we have built a beautiful children's rope park for a country house.
Now the whole family rests with pleasure in the own ropes course.
One line of rope runs and 8 rope competitions
The total routes length – 56 m
Non-standard budget solution for private playground
No need for a system of climbing safety and special equipment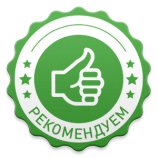 for a summer residence, country cottages, private plots