Children's rope park HOMESTEAD ON THE LAKES, Lutsk 2015
The cozy hotel and restaurant complex in the Ukrainian style " Homestead on the lakes ", located in the heart of the Polesye, could not stay without a beautiful children's rope park.
For country lovers, we have built a rope complex with a swing and two trolleys.
Clean air and the pine forest " Homestead on the lakes " with a new rope park now are waiting for theits visitors!
Two lines of rope runs and 19 rope competitions
The height of the rope lines – 0.3 m
The total length of the routes – 124 m
Two trolleys Zip line
Two swings in "wild" style.
Execution of "Pine" – the original design and bright contests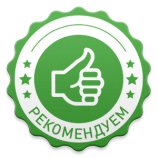 for a summer residence, country cottages, private plots