Children's rope park, Pavlograd 2014
It's a miracle we have built on the territory of the city children's park in the center of Pavlograd. Rope Park is ideally fit into the existing cluster of children's attractions. Bright and unusual climbing equipment is very popular with the children. A continuous insurance system allows kids through the game to overcome their own fears without any risk.
A feature of the park is a constructive quick assembly / disassembly, making it easy to remove the park and mount it again one day. The original design complements the pleasant picture of the park, attracting new visitors.
One line rope  and 8 competitions
The total length of rope trails 55 m
Kids  "Zip Line"
The original design and bright contests
Continuous insurance system
Quick Release System for complete dismantling in winter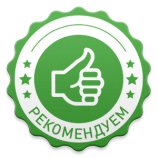 For city parks  and children's entertainment complexes