0
25 Aug 2017
Opening of Zip Line for the luxury BUTTERFLY resort in Ukraine
The new attraction Zip line opened in the countryside complex Butterfly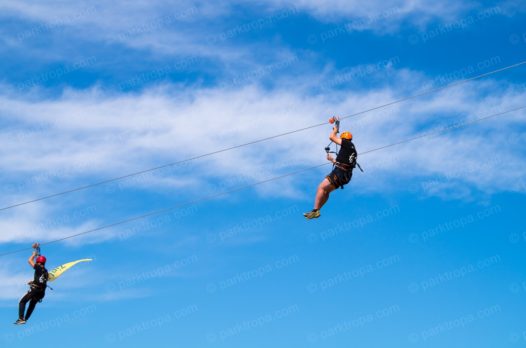 A dizzying descent above the buildings and pools of the complex at a speed of 60 km / h became a highlight for holidaymakers.
With the help of certified safety and release equipment, the flight for the participants (riders) is as safe as possible and meets the European and American standards for safe work at height (EN, ANSI, NFPA), as well as the requirements of the UIAA (Union of International Mountaineering Associations).
Two descent lines 500 m long.
Brake system zipSTOP with roller catching.
Descent system IMPACT trolley   with no axial rotation of the rider.
The capacity is 60 people per hour.
The possibility of a rider in the position of "Superman".

for country hotels, resorts, hotel and restaurant complexes, sports camps